You Me At Six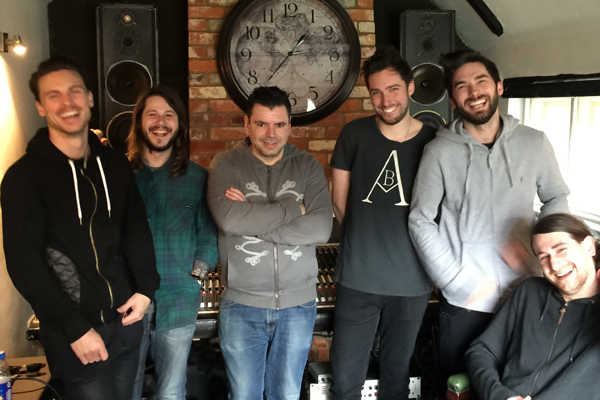 You Me At Six - Liquid Confidence (Nothing To Lose) - recorded at Outhouse Studios
You Me At Six first came to Outhouse Studios in 2008 to record their debut album Take Off Your Colours, working with John Mitchell who managed overall production, recorded vocals and mixed the album, with Outhouse engineer Matt O'Grady recording the backing tracks. With this album being a huge success, the band came back to Outhouse to record their second album Hold Me Down in 2009. As they rose to international fame, their third album Sinners Never Sleepwas recorded in Los Angeles with Gggarth Richardson producing, but the team at Outhouse was drafted in to mix the songs. The band have retained a close relationship with us, and came back in 2015 to record a cover version of Kings & Queens by 30 Seconds to Mars, for Rock Sound magazine.
---
Enter Shikari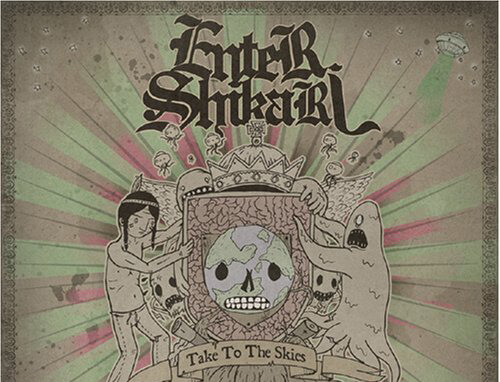 Enter Shikari - Anything Can Happen In The Next Half Hour - recorded at Outhouse Studios
Enter Shikari recorded their debut album Take To The Skies in 2006 at Outhouse Studios, having previously recorded some demos with us for Atlantic Records (however, they chose to stay independent of a major label record deal). The album reached number 3 in the UK album charts, achieving gold status, and launched their international music career which still stands solid today. It was recorded in 2 weeks flat, and mixed remotely while the band were on tour in Europe via the powers of Hotmail!
---
Architects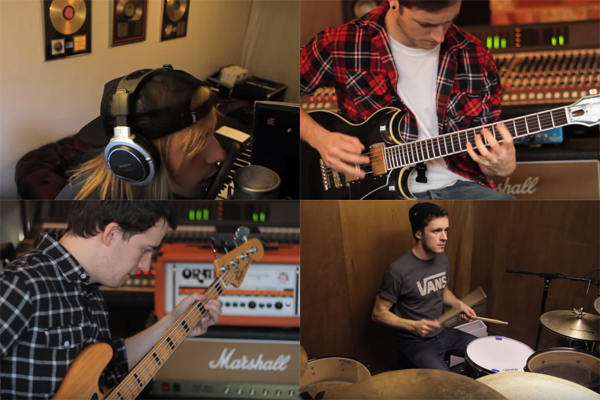 Architects - Daybreak - recorded at Outhouse Studios
Architects have a long and solid history of recording at Outhouse Studios, from their second album Ruin, to Hollow Crown in 2009, and the seminal Daybreaker released in 2012. John worked with the band on backing vocal arrangements, and if you listen closely enough, you might even hear his dulcet tones in the mix!
---
Lower Than Atlantis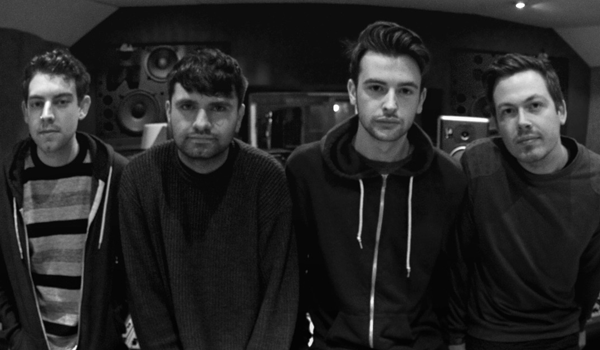 Lower Than Atlantis - Deadliest Catch - recorded at Outhouse Studios
Lower Than Atlantis first came to Outhouse Studios in 2011 to record their second album World Record. After being signed by Island Records, their recording budget enabled a 2 week session at Rockfield Studios to be booked, and the Outhouse team went to join the band there to produce the band's third album Changing Tune in 2012.
---
Tigress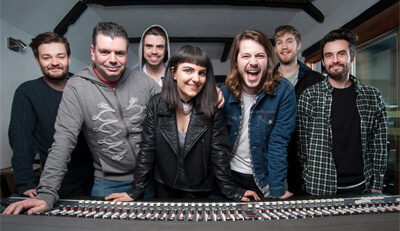 Tigress Studio Diary & interview with Max & John
Formerly known as The Hype Theory, Tigress wanted to change their musical direction and commissioned Max Helyer from You Me At Six to produce their new EP 'Human'. Max brought the band to Outhouse Studios to work on the songs and record it with John Mitchell.
"It was great to collaborate with Max and John, they showed us new perspectives on all of our songs, and helped us as songwriters so that in the future we can continue to improve"
---
Inglorious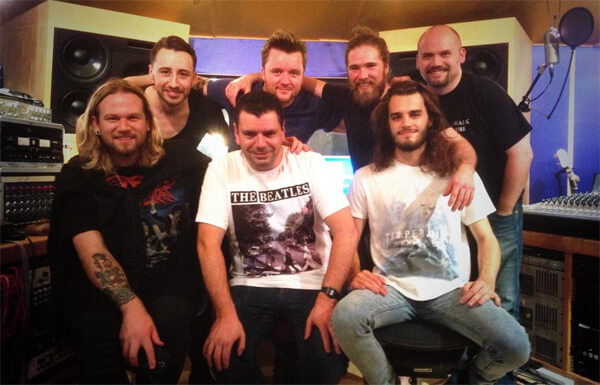 Inglorious with John at a recording session
Nathan James has worked on and recorded a large number of songs at Outhouse Studios over the years, and John Mitchell mixed the debut album for Nathan's band, Inglorious.
---
Vega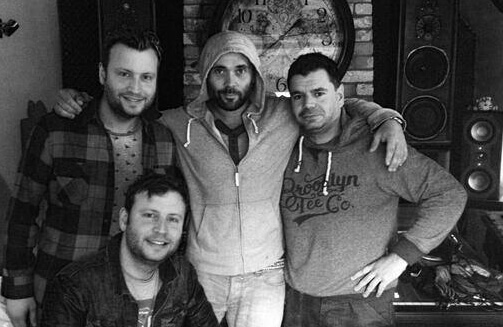 Vega at Outhouse Studios
Vega recorded their third full length album Stereo Messiah at Outhouse with John at the helm. The album features guest vocals from one Joe Elliott of Def Leppard fame!! RAWK!!
---
Shadows Chasing Ghosts
Shadows Chasing Ghosts - Sunlight - featuring recording sessions at Outhouse.
Long time friends of the studio, Shadows Chasing Ghosts recorded their entire discography at Outhouse and since their parting of ways, drummer Danny Coy maintains strong ties with the studio in a management and consultancy capacity.
---
Asia
Lead single from Gravitas - Valkyrie featuring John
John has played guitar for Asia lead singer John Wetton in his solo outputs, so it was an interesting change of job description when Asia asked John to mix their album Gravitas in 2014. Check out its lead single Valkyrie below.
---
The Blackout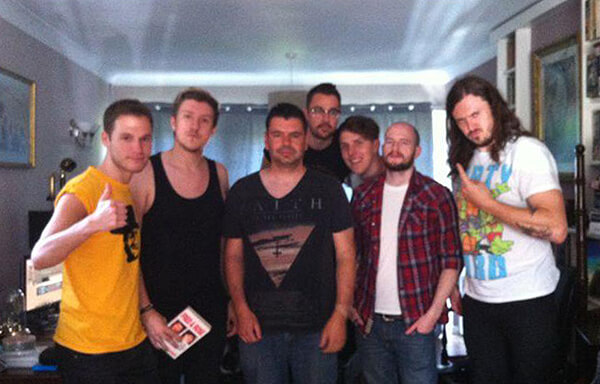 The Blackout at Outhouse Studios
John Mitchell mixed several albums for The Blackout -
The Best in Town
,
Hope
and
Start the Party
, working with producer Jason Perry of 'A' fame. The band also recorded several B-side singles at Outhouse Studios.
---
I Divide
Interview with I Divide and John Mitchell & Ben Humphreys from Outhouse
I Divide came to Outhouse Studios to record their debut album
Last One Standing
after working with John and Ben at Red Bull Studios, recording a few songs as part of their prize for winning the Red Bull Bedroom Jam competition.
---
Others
Pretty Pistol
This 4-piece female-fronted punk band from London have recorded 2 sessions at Outhouse Studios.
Lonely Robot
Lonely Robot is the title of John Mitchell's first solo project. Both critically and commercially successful, the debut album Please Come Home was written, recorded, produced mixed and mastered by John at Outhouse. New album The Big Dream will be released this summer.
Voices From The Fuselage
Signed to White Star Records, this ambient metal band from Brighton recorded their album 'Odyssey Destroyer of Worlds' at Outhouse Studios, and are currently working on their second album with us.
Deaf Havana
John mixed Fools And Worthless Liars for the band which was released on Sony/BMG.
Sylosis
These Reading-based noise monkeys recorded drums at the studio, which despite being situated slap bang in the middle of Reading is strangely unusual. Bands from Australia yes, bands from Reading less so. Something about woods and trees lol.
Neckdeep
Neckdeep recorded drums for their debut album Wishful Thinking at Outhouse Studios.
It Bites
It Bites' albums The Tall Ships and Map of the Past were recorded and produced (and written!) at Outhouse Studios.
My Passion
Kerrang front cover darlings My Passion recorded their albums Corporate Flesh Party in 2009 and Inside This Machine in 2010.
Kids In Glass Houses
John Mitchell was commissioned to mix Kids In Glass Houses' second album, Dirt, which reached number 27 in the UK album charts. He also played piano on one of the tracks, The Morning Afterlife!
Alter Bridge
John mixed two songs off Alter Bridge 3 - A Wonderful Life and Life Must Go On.
Your Demise
Post hardcore heroes Your Demise have been friends of Outhouse for some considerable time. Albums Ignorance Never Dies and The Kids We Used To Be were recorded, mixed and mastered at Outhouse whilst The Golden Age was mixed and mastered by John.
Frost*
The brainchild of uber-producer and pop svengali Jem Godfrey, John not only plays guitar and sings vocals for this popular 4 piece prog combo, but also recorded drums for the Experiments in Mass Appeal album and guitars for Frost*'s forthcoming new album at Outhouse Studios. John still doesn't know what the new album is called.
Glamour Of The Kill
Glamour of the Kill recorded an EP at Outhouse.
Heights
This popular north London post hardcore act recorded two EPs and one full length album at Outhouse Studios.
Attention Thieves
A rare thing, a Reading-based frequenter of Outhouse Studios, Attention Thieves recorded Hard Truths at the studio. Lead singer Alex previously visited the studio during his tenure as lead singer for math rock legends The Arusha Accord.
Don Broco
John mixed the Big Fat Smile EP for the band in 2011.
Exit Ten
Another exception to the Reading rule, local music legends Exit Ten recorded their swan song Give Me Infinity at Outhouse Studios in 2011. John STILL has lead singer Ryan's Guitar Hero controller all these years later!
Steven Wilson
God of prog Steven Wilson recorded drums for two songs on the 4 and a half EP. Of note is that SW drummer Craig Blundell also plays drums for Lonely Robot and Frost*. Craig has been called upon to do many session drumming jobs at the studio over the years, so if you need a world-class drummer on your session, get in touch!
Fearless Vampire Killers
Not only did these macabre popsters record their debut album Militia Of The Lost at Outhouse Studios, they even invented an imaginary city and language as part of the album's backstory. If you're gonna think, think big!!
Funeral For A Friend
Post melodic hardcore legends Funeral For A Friend came and demoed their most famous album Hours in its entirety at Outhouse. Then they went to America and did it all over again with uber-production legend Terry Date. If it ain't broke, don't fix it lads ??
McFly
John mixed popular crowd pleaser Love Is Easy plus two as yet unreleased tracks for this up-and-coming four piece combo. Stick at it lads... One day....
---